C75S hardened and tempered steel strip for bandsaw blades
C75S hardened and tempered steel strip for bandsaw blades
C75S hardened and tempered steel strip for bandsaw blades
Hardening and Tempering is a thermal process that strengthens steel strips
through a controlled heating and cooling process.
The hardening
process involves heating the steel strip to above the critical transformation temperature for the given grade and
then rapidly cooling. The steel strip in this condition is extremely brittle and requires further treatment in th
e
tempering.
Then
strips are reheated
to a lower temperature and holding it at the given temperature for a given period of time. This process is
done in an inert atmosphere to avoid oxidation. This type of steel strip has high degree of toughness and has excellent spring properties.
Products Description:
1.material grade for wood working bandsaw blade:
CK67/CK75/C75S/SK5/50CRV4
2. surface: polish bright, bright
3. edge: round, square, slit
4. hardness: 44-50hrc
5. tensile strength 1450 N/mm²
6. tolerance:
thickness
+/-0.01mm max; width +/-0.05mm max
standard size for narrow bandsaw blade:
| | |
| --- | --- |
| Widths mm | Thickness mm |
| 15.oo | 0.60 |
| 20.oo | 0.60 |
| 20.oo | 0.70 |
| 25.oo | 0.60 |
| 25.oo | 0.70 |
| 30.oo | 0.70 |
| 35.oo | 0.80 |
| 40.oo | 0.80 |
| 45.oo | 0.90 |
| 50.oo | 0.90 |
standard size for width bandsaw blade:
| | |
| --- | --- |
| Widths mm | Thickness mm |
| 60.oo | 0.90 |
| 60.oo | 1.00 |
| 70.oo | 1.00 |
| 80.oo | 1.00 |
| 90.oo | 1.10 |
| 100.oo | 1.00 |
| 100.oo | 1.10 |
| 110.oo | 1.10 |
| 120.oo | 1.10 |
| 120.oo | 1.20 |
| 130.oo | 1.20 |
| 150.oo | 1.30 |
| 160.oo | 1.30 |
| 181.oo | 1.25 |
| 181.oo | 1.47 |
| 206.oo | 1.47 |
| 230.oo | 1.47 |
| 230.oo | 1.65 |
| 260.oo | 1.65 |
Surface for refrenced,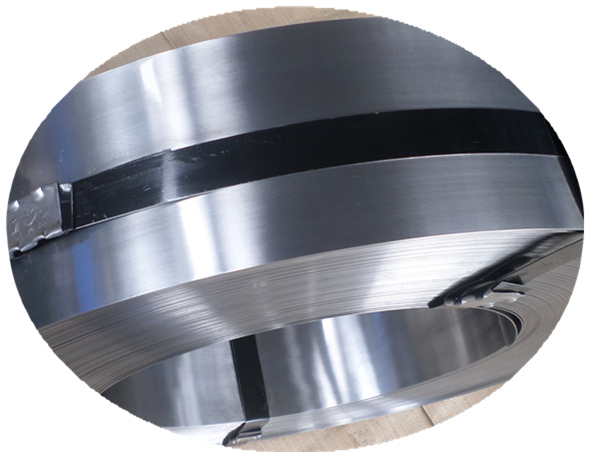 Please fill in the Information below or email us at
Emial:[email protected]
Skype:chocoliang.1